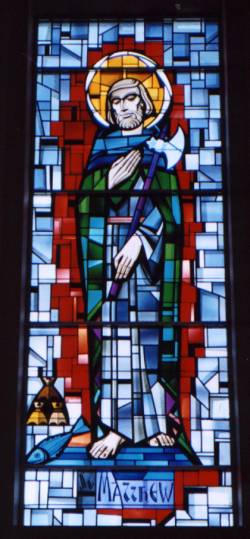 It is deeply significant that the Apostles' Creed affirms our belief in the forgiveness of sins immediately after professing our faith in the holy Catholic Church. These two mysteries belong together.

On Easter Sunday, Jesus told the two saddened disciples on the way to Emmaus: "You see how it is written that the Christ would suffer and on the third day rise from the dead, and that in His name repentance for the forgiveness of sins would be preached to all the nations beginning from Jerusalem" (Luke 24:46-47).

What was the Savior saying? He was not only predicting that the gospel would be preached to all nations. He foretold that sins would be forgiven to those who repented.

The key element in this article of the Creed is that the Church founded by Christ actually has the power to forgive sins in His name. We therefore not only believe that God is merciful, nor only that He forgives those who repent of their wrongdoing. We believe that Christ entrusted His Church with a share in His own divine power to remove the guilt and the penalty due to sins, no less than He had done personally during His public ministry in Palestine.

The heart of Catholic Christianity is in the preceding statement. We believe that the same Jesus who told the paralytic, "Courage, son, your sins are forgiven," and told the sinful woman in the house of Simon the Pharisee, "Your sins are forgiven" (Matthew 9:2; Luke 7:48), continues His mission of healing souls through the Church that He founded.

It is not only that God's mercy is to be proclaimed, but He literally remits sin by the ministry of the Church now on earth. Thus sins are remitted by the sacrament of baptism, as witnessed on Pentecost Sunday. And sins after baptism are also remitted by what the Church calls "the power of the keys." This power is not possessed by all Christians, but only by those who have been ordained to the priesthood. This has always been the Church's understanding of Christ's words on Easter Sunday night when Christ told the apostles: "Receive the Holy Spirit. For those whose sins you forgive, they are forgiven; for those whose sin you retain, they are retained" (John 20:22-23).

Claiming that no one but God can forgive sins, the Pharisees objected when Christ told the paralyzed man, who was lowered in front of Him, "Son, your sins are forgiven you" (Mark 2:5). but God can share this power with human beings.

It is this sharing in the divine power of forgiving sins that the Church believes she possesses. It is the greatest gift that the merciful Christ bequeathed to a sinful world until the end of time.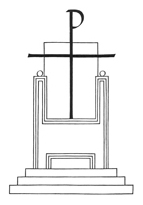 Copyright © 2002 Inter Mirifica
Pocket Catholic Catechism